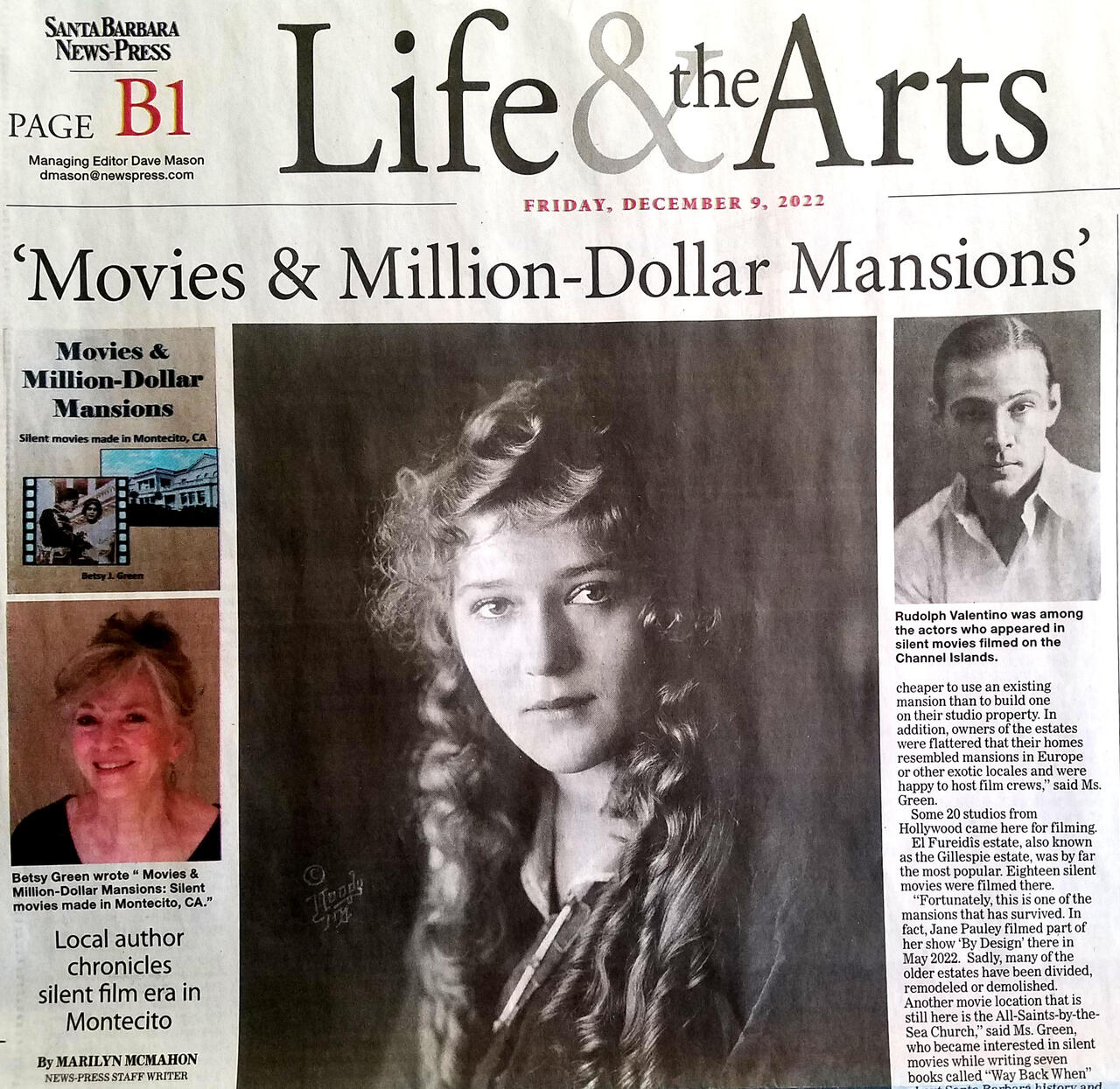 My 3-1/2 minutes of fame!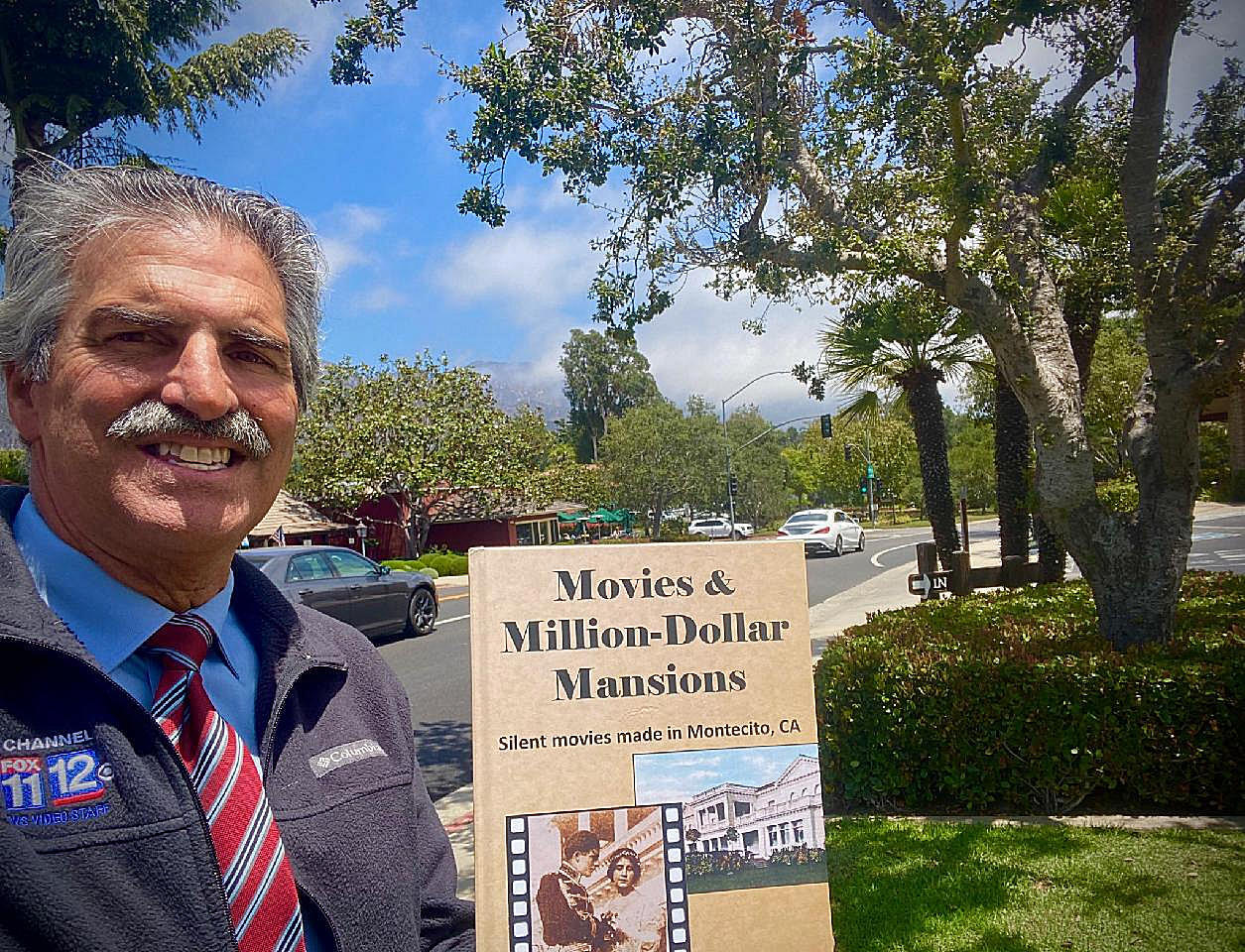 KEYT's star reporter talked to me recently about my latest book:
Movies & Million-Dollar Mansions:
Silent movies made in Montecito
The link to watch it is below:
The first book in my

silent movie series!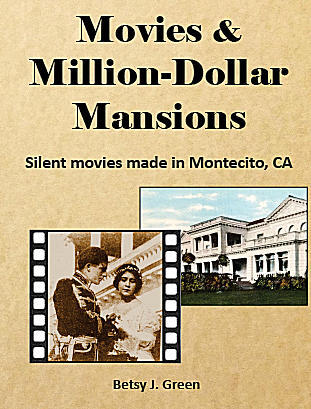 More than 20 movie studios came to the mansions and estates of Montecito, California to film 60+ silent movies.
This 250-page hardcover book details the movies and estates, illustrated with 450 photos.
Available at bookstores in Santa Barbara (Book Den, Chaucer's Books, Santa Barbara Company, Santa Barbara Historical Museum Bookshop), and amazon.com. $25
(See link below.)
Click here to read this article
I was happy to see that the National Trust for Historic Preservation recommended my book Discovering the History of Your House as a good source of information for people interested in learning about the history of their home.
CLICK HERE FOR MY NPR INTERVIEW
Here's a 35-minute podcast on NPR about Santa Barbara's silent movie history, the 1925 earthquake that transformed Santa Barbara, and the 1918-19 flu pandemic.
(BTW - putting a drop of kerosene on your mask as they did back then is NOT recommended!)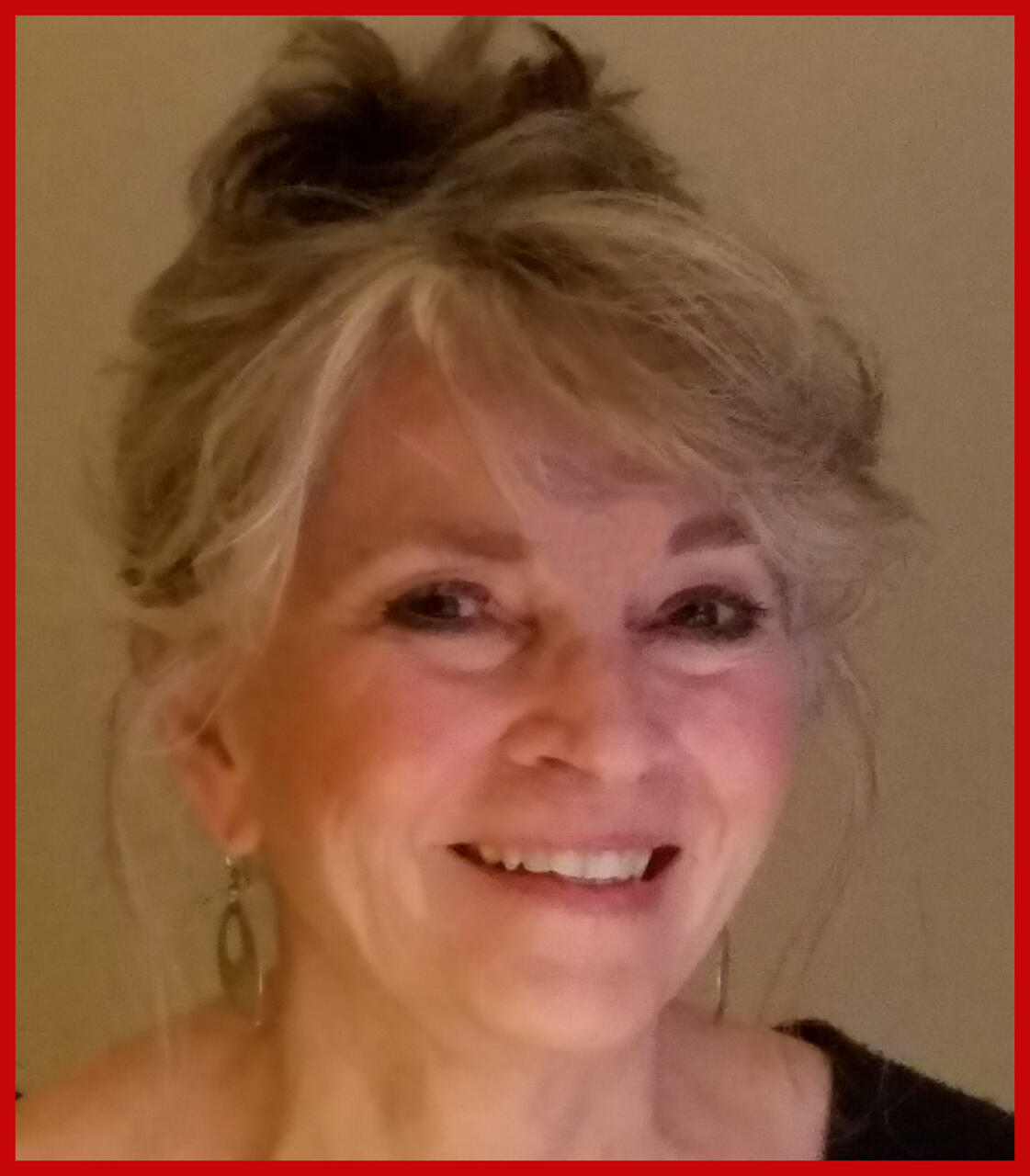 Betsy J. Green has been a writer for more than 25 years. As a freelancer, she contributed articles to newspapers and magazines in the U.S. and abroad. She specializes in writing about local history, architecture, and the environment. She researched and wrote about the history of more than 85 homes, and was responsible for nominating five properties to the National Register of Historic Places.
In 2020, she began writing "The Great House Detective" column for The Santa Barbara Independent weekly paper. Check out her columns here: https://www.independent.com/category/real-estate/the-great-house-detective/
Green is a former associate editor of Reader's Digest and staff editor of World Book Encyclopedia.
She has given presentations in Santa Barbara at the Historical Museum, the Maritime Museum, the Genealogy Society, the Yacht Club, the Woman's Club, Rotary clubs, and other groups.
Contact her at author@betsyjgreen.com to arrange a presentation (in person or via Zoom) for your group or organization.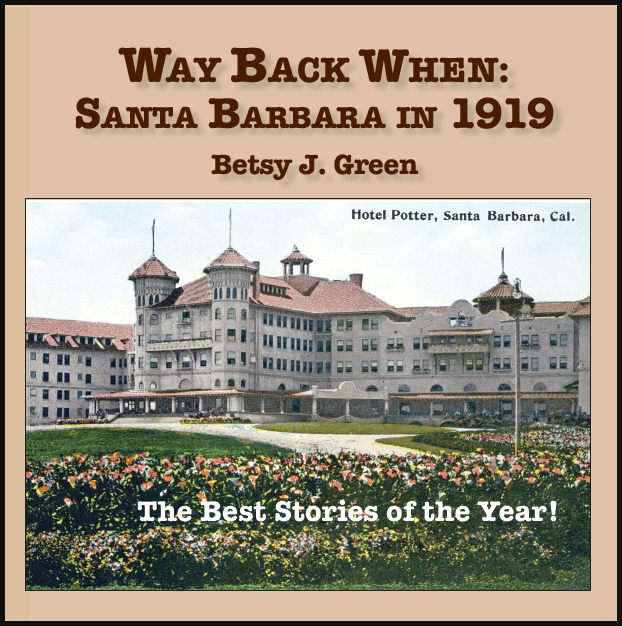 Way Back When: Santa Barbara in 1919 – the 6th book in the continuing series of tales of interesting and humorous events in Santa Barbara 100 years ago. Based on stories in the local newspapers.
The best stories of 1919 include:
Our WWI soldiers return home
The Lockheeds build more planes
A "Human Fly" climbs a building on State Street
A Polish-Russian count buys land on the Mesa
Cecil B. DeMille makes a movie on Santa Cruz Island
1500 people dance at the Carrillo Recreation Center
Ragtime bands play at the new bandshell in Pershing Park
A king and queen visit SB
The year ends with a shootout at the post office
Read more about this book and others on the BOOKS page of my website.
"You can't buy happiness, but you CAN buy books!"